North Pole weather is getting some notice today as the snow continues to pile up. Long range forecasts are once again calling for snow on Christmas Eve.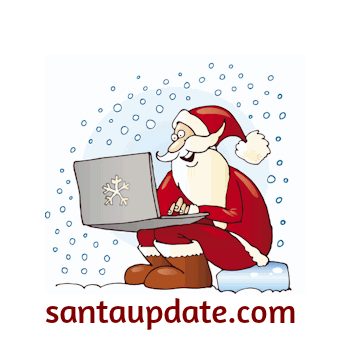 As you can hear in the North Pole Radio News report above it is something of a Christmas tradition for Santa to take off in blizzard-like conditions. That is not unusual. What IS unusual is the constant falling of snow over an extended period of time.
Much of Santa's operation at the North Pole is under ground so the business of Santa's Workshop, the Wrapping Department and even the North Pole Post Office is not much affected by the weather. But getting into and out of the North Pole can be problematic during extended periods of heavy snowfall.
Elf Seymour Snow, head elf of the Weather Department at North Pole Flight Command, says the snow is definitely going to be a factor in tracking Santa on Christmas Eve. While Santa's sleigh is fairly safe in such conditions thanks to the advanced technology of Santa's sleigh, Santa's expert piloting skills and, of course, being led by the best reindeer in the entire world, other sleighs flown in support of Santa may be impacted by the weather.
Just before Santa's flight the teams at Flight Command launch what we call Operation Airlift. Thousands and thousands of sleighs are dispatched from the North Pole in support of Santa. These sleighs carry freight, elves, and support teams to various locations around the world. There are scout teams sent to investigate weather problems, obstacles and potential delivery problems in different parts of the world. There are maintenance teams, observation teams, sleigh mechanics teams, and even emergency gift repair teams that are part of Operation Airlift.
These sleighs are all pulled by flying reindeer with certified pilots. But they are not sleighs made to withstand extreme weather conditions or to move about in high winds and other atmospheric extremes.
So the weather both at the North Pole and around the world are of concern for Flight Command.
Things usually work out. But for now, the weather elves at Flight Command appear to have their hands full.

https://santaupdate.com/wp-content/uploads/2022/11/112622.png
321
845
Elf Harold Star
https://santaupdate.com/wp-content/uploads/2023/01/newlogo23f.png
Elf Harold Star
2022-11-26 00:02:30
2022-11-25 10:12:49
Weather Concerns for Christmas